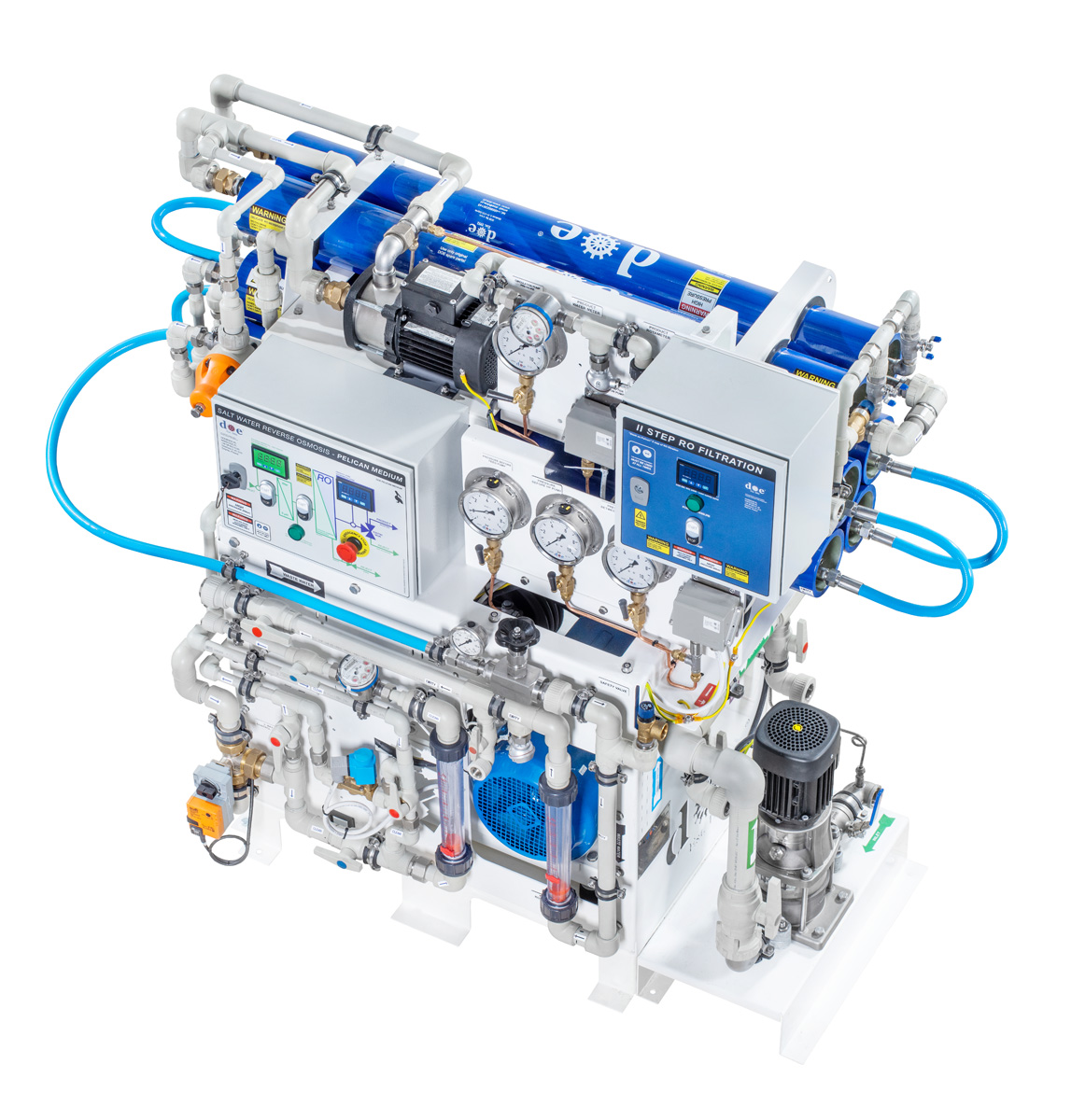 DOE Pelican
DOE Pelican is a skid mounted desalinator suitable for salt water sources..
DOE Pelican is a modular, easy to operate and to maintain machine designed to be durable, long lasting solution for those who need clean, drinkable water free from bacteria and viruses. With variety of ranges and sizes DOE Pelican matches most of the needs.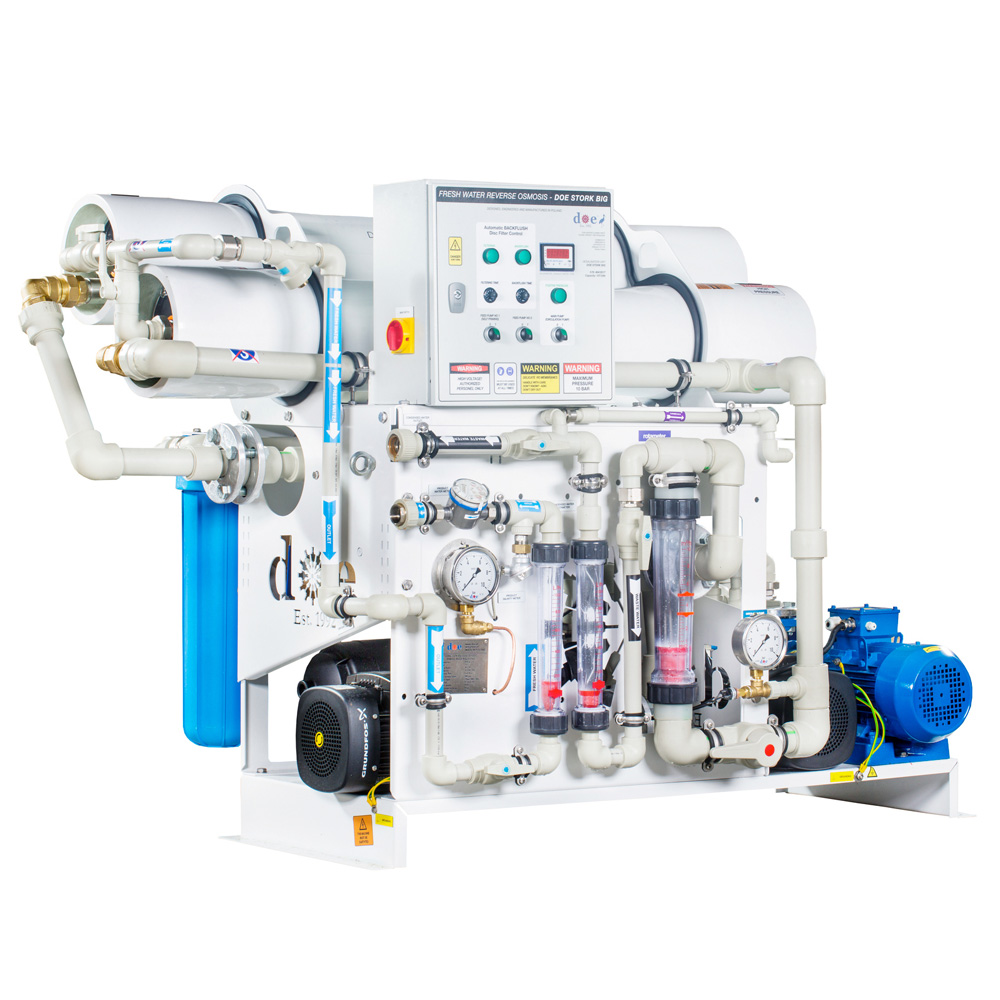 DOE Stork
Stork is a skid mounted desalinator.
The incoming water can come from various fresh water sources like drinking water, rivers, lakes, port water with brackish water. Technical water is used in the numerous applications. For example: drinking water systems from fresh water, technical water for cooling and heating systems, drinking, cooking, washing.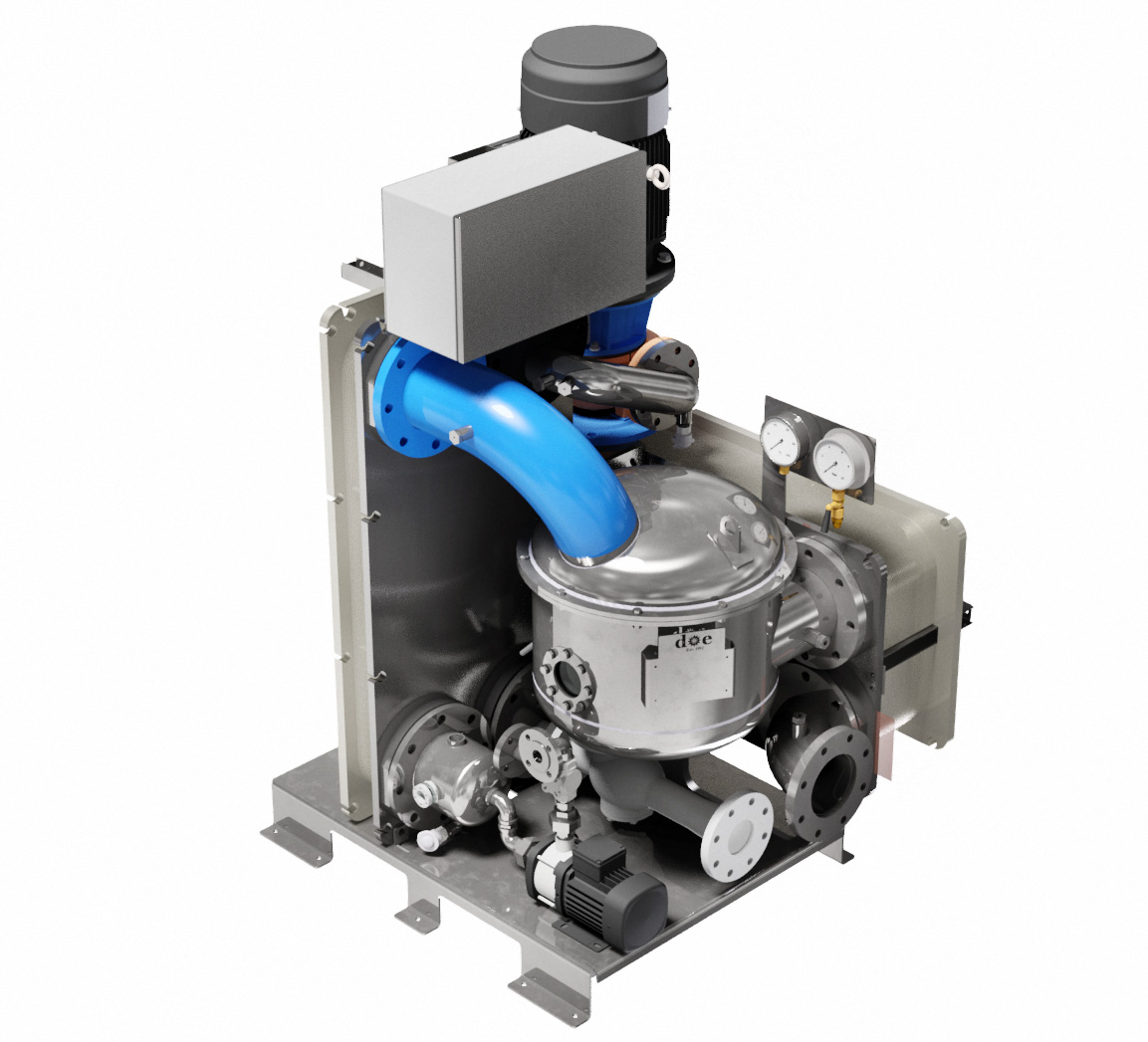 DOE Hippo
DOE Hippo is a Fresh Water Generator based on the distillation – evaporation technology. The incoming water can be taken from various salt water
sources. Product salinity after evaporation process will be max. 10 ppm.